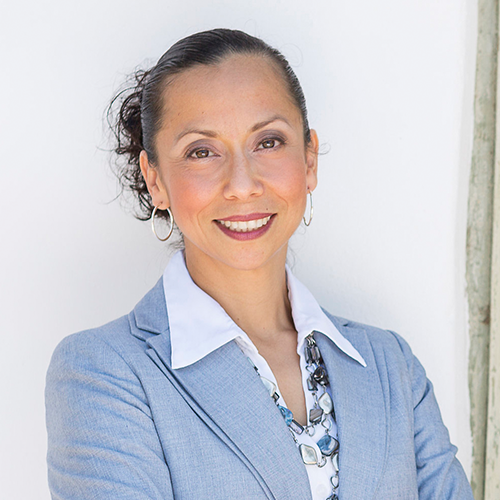 Sonia Farace
Experience:
Strategic Project Management Principal
Personal Information:
"Know yourself and what you stand for. Respect others, learn from them, but don't compare. We each have our own unique path to walk."
Sonia Farace is a visionary leader, and a dedicated advocate for the Latino community. With an impressive career spanning various industries, Sonia has consistently demonstrated her ability to transform critical business needs into effective solutions, driving results and building strong relationships along the way.
Sonia's career began at Sony Electronics, where she pioneered the integration of social media for technical support in Latin America. This innovative approach revolutionized customer service operations and showcased Sonia's ability to leverage emerging technologies to achieve unprecedented results. Her tenure at Sony was marked by her forward-thinking mindset and her commitment to challenging the status quo.
Beyond her professional achievements, Sonia's educational background further underscores her expertise. A graduate of the Institute of Technology in Veracruz, Mexico, with a Bachelor's degree in Industrial Chemical Engineering, Sonia's technical acumen provides a solid foundation for her analytical problem-solving skills. Her commitment to continuous learning led her to pursue a Master of Science in Executive Leadership (MSEL) from the University of San Diego, equipping her with the strategic mindset necessary to drive organizations towards success.
However, Sonia's impact extends beyond her professional and academic accomplishments. She is deeply committed to empowering the Latino community, using her experiences and expertise to mentor individuals seeking to excel in their careers. Sonia understands the unique challenges faced by the Latino community and has become a catalyst for positive change, advocating for diversity and inclusion within organizations.
Sonia Farace is more than a successful business professional; she is a trailblazer dedicated to paving the way for a brighter and more inclusive future in the professional world. Her passion for helping others, particularly within the Latino community, sets her apart as a thought leader and an exceptional pioneer. With her unwavering commitment to empowering others, Sonia Farace continues to inspire and shape the future of her field.