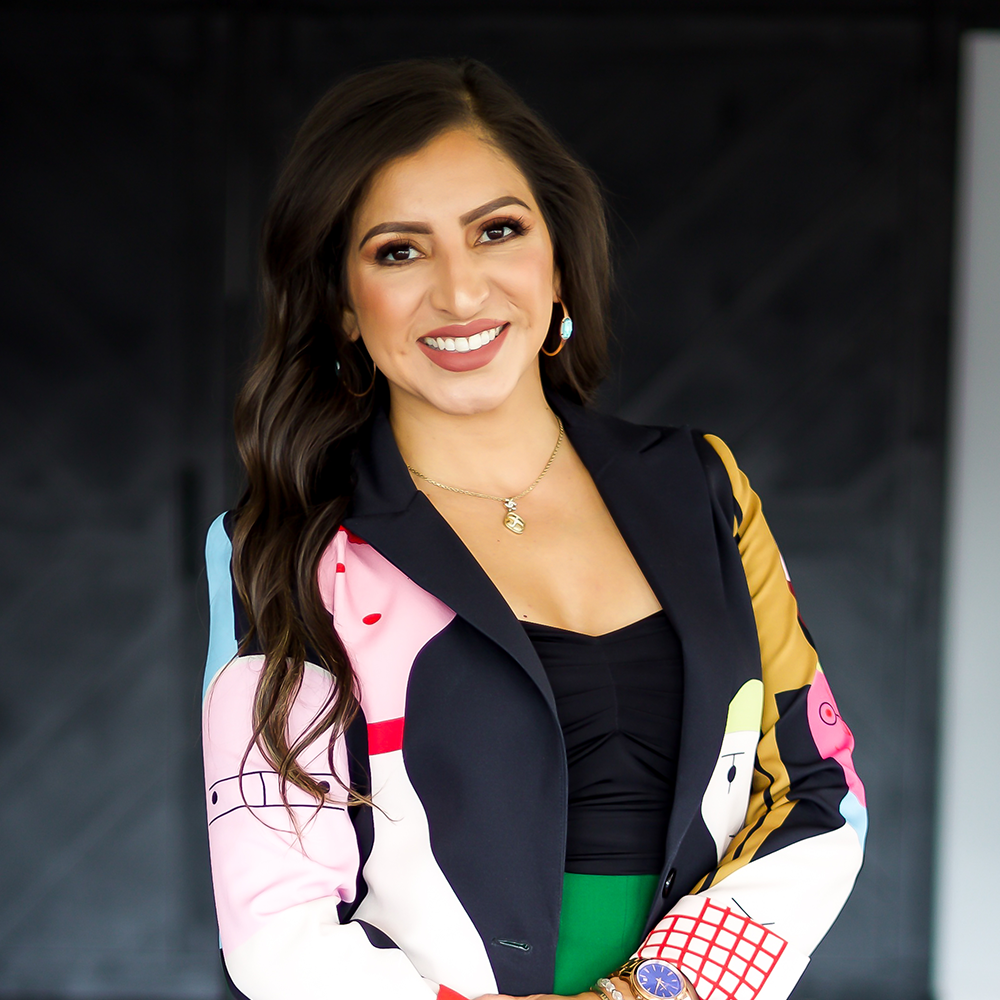 Miriam Campos
Experience:
Vice President, Community Manager
Personal Information:
"Passion will reward you with endless opportunities. Fear and failure will shape you personally & professionally. Regardless, ¡échale ganas! Continue to show up for yourself and others."
Miriam Campos is Vice President, Community Manager in Oklahoma City for JPMorgan Chase with over thirteen successful years in the financial industry. Miriam Campos has held several positions including Retail Banking, Business Banking, Community and Business Development. Miriam is an experienced professional connector with over 20 years of hands-on community engagement experience and works tirelessly to make a positive impact in Oklahoma City. In 2022 she was recognized by The Journal Record, an award-winning daily general business and legal publication, as a Woman of the Year – 50 Making a Difference Honoree in Oklahoma. Miriam is the first Latina to serve on the Board of Education, for Metro Technology Centers, School District – Ward 6. In addition, Miriam serves on numerous non-profit boards including the Latino Community Development Agency, Board of Directors as Vice Chair, the leading community service provider in Oklahoma for Latinos, Board Chair for Calle Dos Cinco in the thriving Historic Capitol Hill District and is the President & Founder of the OKC Latino Young Professionals Association among others. In 2020, Miriam was appointed as a Trustee by the Oklahoma City Mayor David Holt to serve on the Oklahoma City Economic Development Trust and the Charter Review Committee for the City of Oklahoma City in Feb. 2020. As a Latina in the financial Industry Miriam's passion, perseverance and professional leadership expertise has been featured in publications including The Oklahoman Newspaper Published Oct. 2021. Additionally, Miriam holds a Master of Business Administration (M.B.A.) from Southern Nazarene University and has been recorded by the Oklahoma History Center report, featuring the Latino History in Oklahoma Exhibit, Oct. 2020.