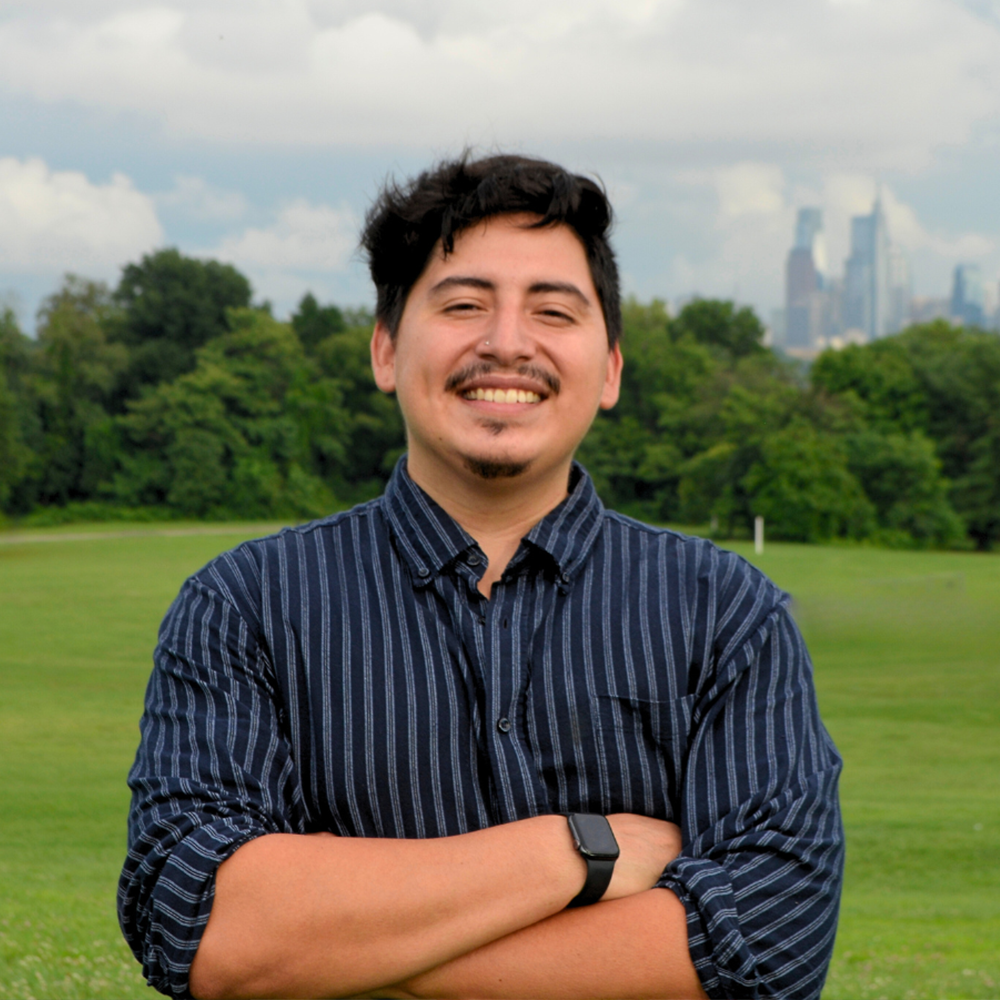 Julián Andaya
Experience:
Program Director
Personal Information:
"I never imagined being where I am today. One day you're unemployed and unsure, and the next you're a director of a national program. I hope other young Latinos learn that they are capable and deserve greatness."
Julián Andaya graduated from Juniata College with his B.A. in International Studies at the height of the COVID pandemic. Instead of giving into the discouraging time, Julián served in AmeriCorps for 1.5 years. During which, he created a tutoring and mentoring program for underprivileged elementary school students in Lancaster, PA. This program aimed at lessening the negatives effects of COVID on the youth's mental, physical, and emotional development. Julián went above and beyond by creating Spanish-specific advertising for this primarily Latinx community, hanging flyers in bodegas and other community hotspots to market the opportunity.
Following AmeriCorps, Julián moved to Philadelphia where he began his work with the American Friends Service Committee (AFSC). First, working as a fellow, Julián supported the Youth Arts & Self-Empowerment Project (YASP): a Philadelphia based nonprofit organization that aims to end youth incarceration in Pennsylvania. He worked as a court advocate, attending young people's cases, and was a facilitator for the organization's youth participatory defense hub: helping youth navigate the court system and fight for their rights. His role also had him supporting AFSC's Emerging Leaders for Liberation (ELL) inaugural cohort. ELL is an educational leadership cohort that teaches social justice organizing skills to young people from across the US, developing them into leaders who build power within their communities to enact change. Julián has since been promoted to the Director of the ELL program, which he hopes to expand to teach community organizing and movement building internationally. All the while, Julián has been completing his Masters in Nonprofit Management from John's Hopkins University, which he hopes to use to continue advocating for disenfranchised communities and lead the sector in a more effective and inclusive direction.