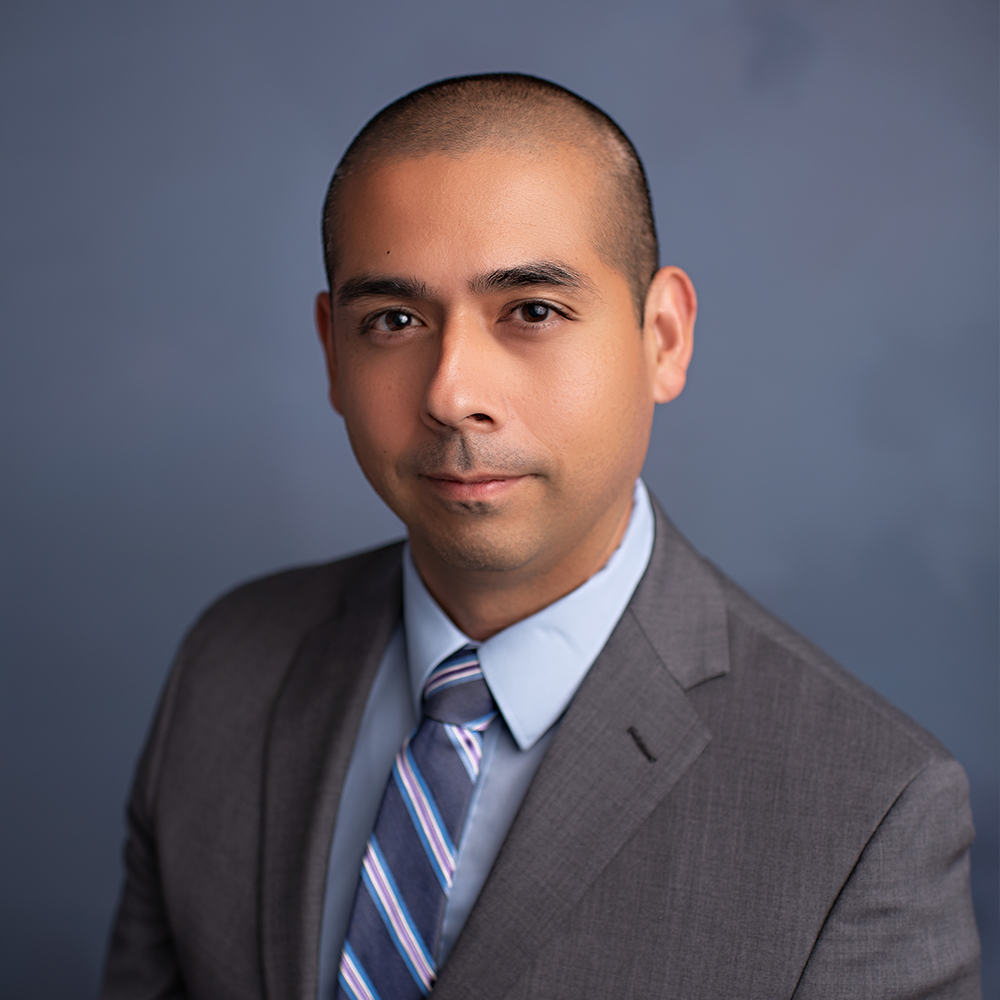 Personal Information:
"The greatest success lies not in personal accolades or a list of accomplishments, but in every life we uplift in our journey. What good can come from tiny towns, humble beginnings or the small steps we take towards a goal? The answer is simple, every step is a chance to inspire. Remember, it's not about the barriers we face, but the lives we touch. The reward is within each of those interactions when we seek to serve others. "
Born in rural South Texas, Dr. Jesus Rodriguez journeyed from a humble beginning to being recognized as a rising Latino professional in the community he calls home, RGV. The journey began at TSTC Harlingen, where he found a yearning to serve his community.
Initially exploring computer programming and chemical technician career fields (successfully completing both training programs), Jesus Rodriguez found his true calling through the advice of a friend, your answer is "healthcare field" he shared simply. This led him towards the healthcare industry, the perfect avenue to share a service-driven desire to serve.
He was also inspired by his immigrant mother's resilience having seen her overcome many barriers as a child, Dr. Rodriguez pursued a bachelor's degree at UT Brownsville and earned a spot in a program connecting students to medical school interviews. Despite facing adversity during this period, as his path was unconventional along with the loss of his father to an end-stage cancer, Dr. Rodriguez persevered, secured an admission to UTMB Medical School, and completed his education. "The happiest day became a very sad day, as his diagnosis of cancer came a few days before the letter of acceptance." Dr. Rodriguez shares. "He said go." and so respecting this Dr. Rodriguez would make it his mission to not fail at this endeavor.
Having graduated from medical school and returning to the Rio Grande Valley, his hometown, he began to practice full-spectrum medicine and served as an academic physician, teaching while managing both in-patient and out-patient duties. His tenure at the Family Practice Residency at Valley Baptist as a teaching attending after becoming board certified culminated in his election as the chief of the Family Practice Department, representing physicians on hospital committees.
Despite the residency program coming to a close next year, Dr. Jesus Rodriguez found a new opportunity to serve as Chief Medical Officer at a local FQHC, which he will start later this year. This position will allowed him to continue serving his community, a journey that started with his mother's care at the same FQHC before his birth.
His story is one of resilience, dedication, and service, carving a path in healthcare as a beacon for the Latino community, and fulfilling a lifelong dream to serve his community.